About Bhutan
A holiday in the Kingdom of Bhutan, The Land of the Thunder Dragon, means an escape from everyday life into a land of myths and legends where daily life revolves around peace, harmony and unity.
Isolated and set deep in the Himalayas, Bhutan's beautiful and pristine valleys, stunning snow-peaked mountains, and sublime rivers of crystal clear water are every bit as inviting for travellers as its unique and inspired way of life, which pursues happiness as the goal rather than economic success. Traditions and culture have stood the test of time and survived unchanged for millennia, bringing it closest to the myth of the lost 'Shangri-La'.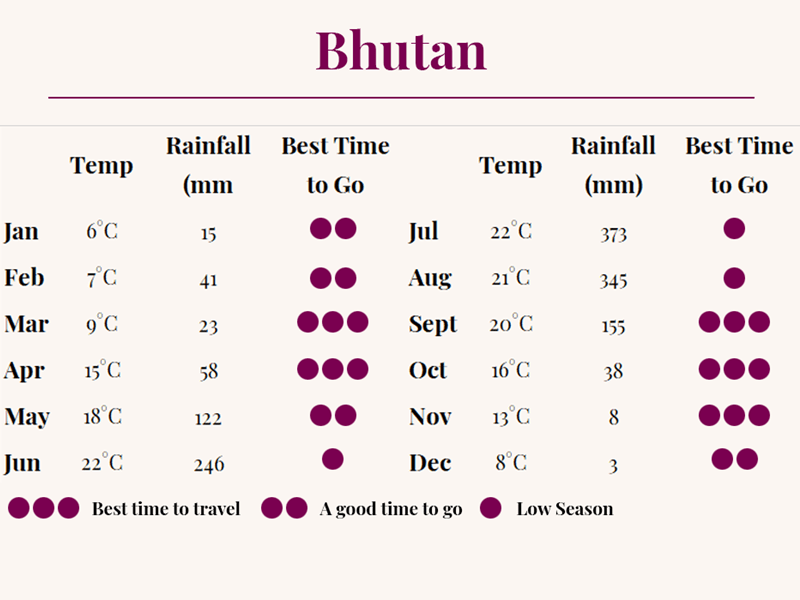 Best time to Visit Bhutan
Bhutan's climate ranges from tropical in the south, to temperate in the centre of the country, to cold in the north. The best time to go to Bhutan is in the Spring or Autumn. Mid December to early January can be a beautifully clear and a dry time in western Bhutan. Late December through mid February is the period of heaviest snowfall in the higher elevations. The autumn season, late September through November, is usually mild and the sky is at its clearest affording magnificent views of the Himalayas.
Bhutan Places and Experiences
Plan your Next Adventure
With the world now largely open again, now is the time to begin planning your next adventures in Asia. Our Travel Specialists are ready to take your call and discuss the adventure you have spent the last 3 years dreaming of.
Or call us on 0208 566 3739