As part of our service, we advise on the many flight routings and ticket options available for your chosen destination. The following categorizations are worth consideration before you book.
Non-stop flights fly direct from the port of departure to the port of arrival without touching down anywhere on route, and as such are generally the fastest and most convenient options.
Direct flights fly from the port of departure to the port of arrival but land en route, either to refuel or for passengers to board or disembark. These stops are generally short and passengers are not required to change the aircraft (though you may be invited to stretch your legs in the terminal building while the re-fuelling is carried out.
Indirect flights are where the aircraft makes a scheduled stop en route to facilitate passenger connections, in which case you will be required to disembark and change the aircraft for your onward journey. Such flights usually take longer, but they also offer a greater variety of routing, and allow for stopovers should you wish.  They also tend to be more economical.
Upgrades Unless requested, we will generally quote for flights in Economy Class. Should you wish to upgrade to Premium Economy, Business or First Class we will be happy to facilitate this. An upgrade can apply to the entire return journey, or just one part of it.
In-flight seating:
Most airlines levy a supplementary charge if you wish to select your seating in advance.
All seats not pre-purchased are available for free allocation at the time of online check-in, 24 hours ahead of travel.
A handful of airlines offer seat reservation for free.
If you have a specific seat requirement, but have not pre-purchased a seat reservation or managed to check-in early enough, try to arrive at the airport as far in advance as possible; airline staff may be able to assist.
Where possible, we will try to reserve a seat of your choice, but ask you let us know your preference in writing at the time of the booking. Be warned, however, that allocations are never guaranteed. A airlines reserve the right to change confirmed seating in the event of an emergency, even if the confirmation has been paid for.
In-flight Dining
If you have any particular dietary requirements, please notify us of these in writing when you book. We will ensure your request is always forwarded, but please be aware that it is not always possible for airlines to cater for every passenger's special dietary preference, and suggest you make some small provision for yourself in case your chosen meals are not available on the day.
Internal ('Domestic') Flights
Most countries now offer a wide choice of domestic carriers that deliver efficient and cost-effective services. In some cases, however, schedules may be subject to change at short notice – particularly if the airline has a very limited fleet and network. We will attempt to offer you as much notice of such timetable alterations as early as we can, although advance warning may not always be possible.
Flight Changes
We fix inclusive rates with our airline partners, which allows us to offer you the most competitive fares possible at the time of purchase. Once booked, however, discounted tickets are inflexible, meaning dates and routes cannot later be changed. Sometimes, an airline will agree to revise tickets on payment of amendment fee. Most, however, insist you purchase of a new ticket.
Frequent Flyer Clubs
Please let us know of your membership of any frequent flyer clubs so we can ensure your points are registered.  We are generally unable to issue flights using your points, but do check with your travel consultant.
Airline Partners:
Here is a rundown of the airlines most commonly used by TransIndus. 

Flying out of its own dedicated terminal in Heathrow, British Airways (BA) operates an extensive network of routes spanning 170 destinations in over 80 countries. In Asia, BA commands prime landing slots at all the major airports and offers passengers some of the most convenient connection timings. It has four classes of travel: World Traveller (economy), World Traveller Plus (Premium Economy), Club World (Business) and First.

Winner of the coveted Skytrax 'Best Airline' award for 24 consecutive years, Singapore Airlines delivers high quality service. From its hub city, Singapore, it flies offers quick and efficient connections to destinations across the whole of Asia. Seats are available in Economy, Premier Economy, Business, First and now the signature 'Suite Class'. The latter includes a private cabin with luxurious seating and a fold-down bed. If travelling with a partner, two cabins may be combined to create a spacious, double room and bed. A telling accolade is that, in addition to its award-winning luxury, Singapore Airlines also consistently wins customer polls for 'best flying experience in economy class'.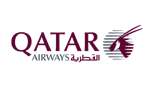 Qatar Airways bagged the Skytrax 'Best Airline' award in 2017, and is regarded by many travellers as the benchmark carrier. Its fleet is the youngest and most modern in the world, and the one with the widest and most spacious seating in Economy Class. Renowned for its passenger services and, in particular, the quality of in-flight service, meals and entertainment, Qatar also offers its higher class passengers door-to-door limousine service in the UK. They currently have three cabin classes: Economy, Business and First.

Currently ranked Number 4 in the Skytrax award list, Emirates is among the world's largest and most popular airlines, delivering consistently high levels of customer satisfaction. Boasting the biggest fleet of Airbus A380 and Boeing 777's Dreamliner aircraft of any international carrier, it flies to 140 destinations worldwide in 70 different countries. Most routings run through Emirates' hub, Dubai, where it has the exclusive use of the world's largest airport terminal – a vast concourse with hundreds of shops, restaurants, cafés and lounges. It operates Economy, Business and First Class services, as well as a door-to-door limousine service for higher class passengers in the UK.

Thai International dominates the skies throughout Asia and offers excellent daily connections from Heathrow to almost all corners of Southeast Asia and the Far East, through its hub city, Bangkok. Although technically in private ownership, the Thai government is nevertheless proud to call it 'Thailand's National Carrier'. The in-flight services in all three cabin classes – Economy, Royal Executive (Business) and First – are excellent, whiles its airport lounges boast luxurious features including state-of-the-art spa treatments.


 
 A small, but impressive private airline based in Taiwan, and the first to offer a premium economy, Eva Air facilitates excellent links throughout our Southeast Asian destinations, via its hub in Bangkok. Rated a 5-Star carrier by Skytrax, the airline offers high quality on-board services across all three of its cabin classes: Economy; Elite (Premium Economy); and Premium Laurel (Business).
 
 Daily flights on Malaysia Airlines from Heathrow to Kuala Lumpur connect all parts of the Malaysian Peninsula and Malaysian Borneo to the rest of the world. As with most Asian airlines, in-flight service is impeccable. Clients are frequently enthusiastic about the quality of the meals, which reflect the multi-ethnic nature of the country, and the condition of the cabins is excellent. In a recent poll, the airlines came fifth in the category 'best for flying economy'. Malaysian offers three classes: Economy; Golden Club (business); and First.
Oman Air is the national carrier of the Sultanate of Oman and has as large fleet of modern aircraft including the latest Boeing787 Dreamliners, some with online phone and Wi-Fi connectivity.  Flying from Heathrow, the airline offers direct connections to most parts of the Middle East and onward connections to eleven cities in India, allowing a much more flexible approach to creating tailor-made holidays. Further east, it also covers the capital cities of Thailand, Malaysia, Indonesia and China.
 
Both the reputation and reach of China's largest commercial airline have grown rapidly over the past decade. Its daily flights from Heathrow direct to Beijing, together with a vast network of internal connections, offer numerous routes for in-depth explorations of China and neighbouring regions, including Central Asia, Japan and South Korea. They offer three cabin classes: Economy; Business; and First.

 JAL aims to provide its passengers with the finest level of service possible, from check-in to disembarkation. Boasting a 100% safety record, the airline offers non-stop flights from London Heathrow to Tokyo and onwards to South Korea, China and Southeast Asia. They have four cabin classes: Economy; Premium Economy; Executive (Business); and First.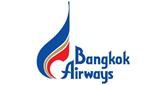 One of Asia's youngest and fastest growing private carriers, Bangkok Airways is our go-to option for Thai islands and regional cities, though its fleet of modern Airbus and ATR aircraft fly to destinations across the Far East and southeast Asia. The airline offers three cabin classes: Economy; Premium economy, and Blue Ribbon class (business class)
 
 The national carrier of Uzbekistan offers non-stop flights twice per week from Heathrow to Tashkent, providing a reliable, convenient and economical link to the heart of the Silk Road. It also operates domestic services to cities such as Khiva, in the fast west of the country. While on-board service and entertainment lag behind international norms, the quality and servicing of the long-haul fleet of Boeing Airbus planes strictly adheres to ICAO standards, and UA has an impeccable safety record.

Runner-up in the Skytrax 'Best Airline in Europe' list of 2017, Turkish flies to 302 destinations worldwide, spread over 120 different countries – more than any other airline. The carrier provides economical access to most Transindus destinations, including Central Asia, the Middle East, Indian Subcontinent, Southeast Asia and China, and has the additional advantage of operating out of several regional UK airports. Long-haul destinations on Turkish tend to come with a wait of 4–6 hours in Istanbul, during which passengers are offered a complimentary sightseeing tour of the city.
A leading airline in the Levant, Royal Jordanian Airlines is the flag-carrier airline of Jordan and covers 50 global destinations including a number of Transindus' most popular destinations via Amman.  The airline offers complimentary stopovers of up to 72 hours facilitating a visit to nearby Petra. It offers two cabin classes: Economy; and Crown (business).
 
Lufthansa is Europe's largest carrier in terms of fleet size, and the only one apart from BA with Skytrax 5-Star certification. It provides excellent in-direct services across the globe from several regional UK airports, mostly via Frankfurt. Reliability and in-flight services are as good as you'd expect from this top German airline, which has three cabin classes: Economy, Business and First.

Operating non-stop flights from Heathrow to Delhi, Dubai, Shanghai and Hong Kong, Virgin offers complimentary connections from several regional airports in the UK.  Its in-flight services are relaxed and friendly, and feature a particularly good entertainment system. Premium Economy offers luxurious leather seats and a welcome glass of bubbly, and meals served on china plates. Upper Class services start with a door to door chauffeured service and the flat beds.
TransIndus Brochures 2023
Join our mailing list