India 02.01.2023 Amrit Singh
As we celebrate the arrival of 2023, it's time to put Asia back at the top of your travel lists and begin to consider the hundreds of unique and exhilarating experiences it has to offer. Whether it's searching for Komodo Dragons in Indonesia, a Hike in the Himalayas in Nepal, meeting head-hunters in the jungles of Borneo, exploring the seabed for relics of the past in Uzbekistan or simply enjoying a fly and flop on an exotic beach in Sri Lanka.
With service standards reputedly the highest in the world and prices among the keenest, the choice to explore Asia is obvious...
Which one will you choose first? 

India
Mark a special celebration with a holiday in India
There is no better choice than to stay in former forts, palaces, summer retreats and hunting lodges of Rajasthan's royals. The extravagant lives led by India's royal is the stuff of legends with opulent train carriages; vintage car collections; bejewelled turbans, dancers, and consorts; the caparisoned elephants; and, most of all, the flamboyant architecture of the ochre-hued regal homes.  Allow us to pick the right route and we'll even arrange for you to be hosted by royalty in their homes.   
With our decades of experience and first-hand connections, TransIndus is uniquely placed to offer unrivalled experiences of India. Check out our Ultimate Rajasthan Tour, which combines the majesty of New Delhi and mesmerising Taj Mahal with the highlights of Rajasthan. Allow us a little liberty and we can arrange for you to stay with some of our dear friends in their royal homes.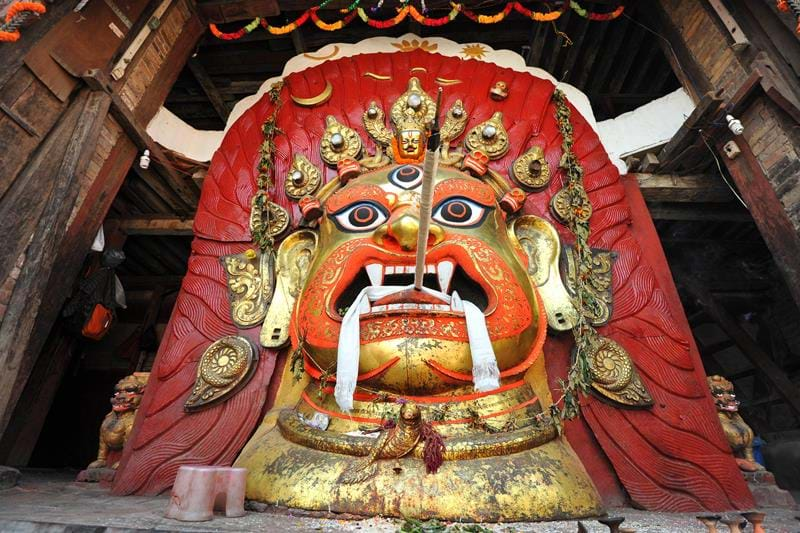 Nepal
Sir Hilary and Tensing Norgay's 70th Anniversary  
We have all dreamt of walking among the Himalayas for a glimpse of the world's highest mountain, albeit from a distance!  there has never been a better time to visit Nepal than 2023... just as it commemorates the 70th anniversary of Sir Edmond Hillary and Sherpa Tensing Norgay's ascent to Mount Everest.
Choose to trek along some of Nepal's well-established trails, picking from a selection of easy, moderate or more strenuous tailor-made options. You will have the company of an experienced guide to stay in some of Nepal's charming Tea Houses and lodges amidst beautiful scenery. 
For an all-around experience combine your trek with visits to some of Nepal's stunning UNESCO-listed ancient capitals, colourful temples, monasteries and its remarkable National parks that have turned the fortunes of endangered wildlife in recent years.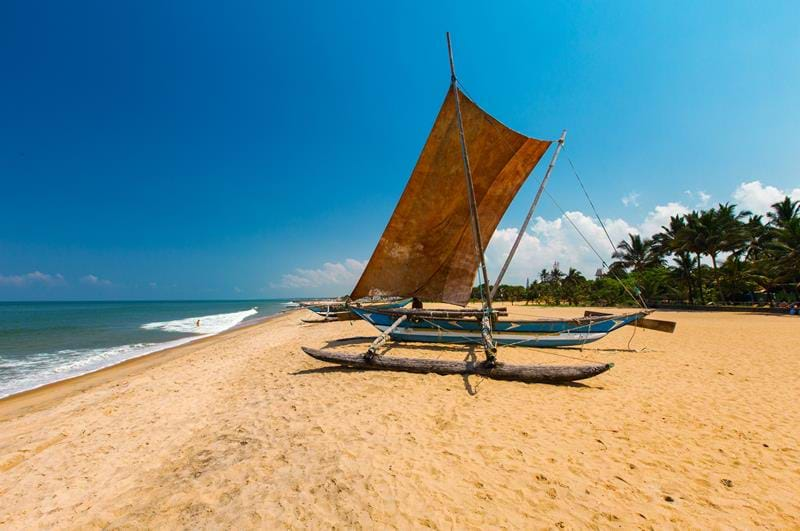 Sri Lanka
The prototypical holiday destination
If local folklore is to be believed, Sri Lanka is the prototypical holiday destination. It is alleged that Adam and Eve took refuge here after leaving the Garden of Eden, exchanging one Paradise, one might say, for another!
Sri Lanka's warm, welcoming culture and fragrant cuisine combines beautifully with its breathtaking mountain scenery, lush green jungles, abundant in wildlife and birds, shimmering white sand beaches and bewildering ancient cities to make it a perfect luxury holiday destination. The scale of the island, moreover, makes it possible to fuse an epic activity-filled adventure with R&R a truly balanced luxury holiday.
Checkout Sri Lanka Experiences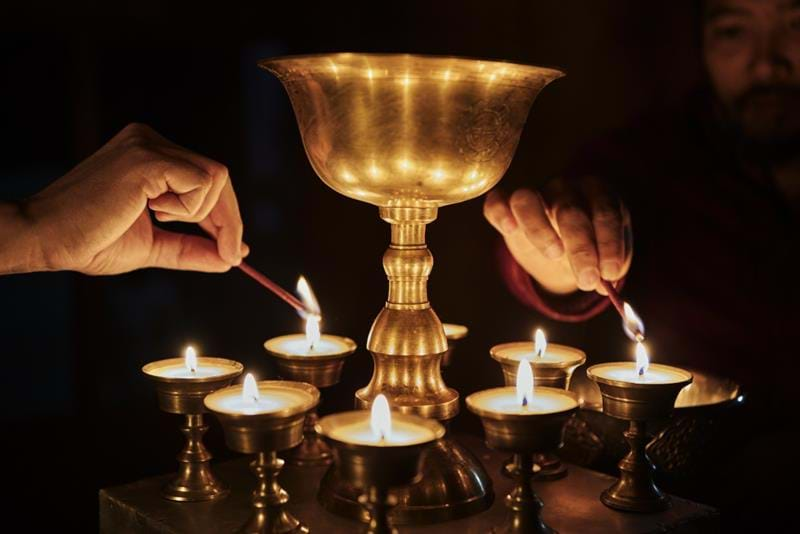 Bhutan
The Last Himalayan Shangri La...
The small and enigmatic Himalayan Kingdom of Bhutan with pristine natural habitats, and the cleanest air on the planet, where gratitude, communal well-being, and national identity are upheld over materialism and the success of the nation is measured in terms of Gross National Happiness.
Speaking with Claudine Triolo of Six Senses, one of our preferred partners in Bhutan, who recently made Bhutan her home, we learn that the essence of the Bhutanese life revolves around compassion and kindness. Gratitude, she explains is food for the soul and underpins Buthanese's philosophy towards others. It is expressed in many small ways by the hanging of prayer flags and butter lamps - simple acts in themselves but, rich in Buddhist symbolism that marks the illumination of wisdom and light of knowledge, to eradicate darkness or ignorance.
Speak with our Bhutan specialist to learn more about this extraordinary culture, experience its pristine natural habitats and perhaps walk a little of the newly re-opened 403 km Ancient Bhutan Trail.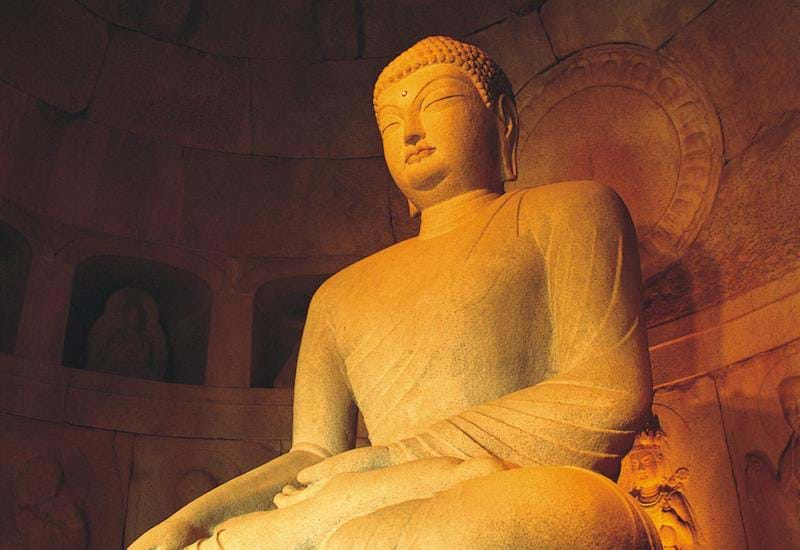 South Korea
A Land of Contrasts - The deeply traditional Tiger Nation of the Far East 
While South Korea may have escaped your travel list so far, the UK's fascination with its culture has been inescapable in recent years, from compelling Korean dramas, award-winning films and game shows, K-pop dance and even its cuisine slowly making its way onto weekend specials list! It's time to spread the map wider and put this gem of a nation at the top of your 2023 list, while it is still relatively undiscovered.
A true land of contrasts, this most charming of nations is jam-packed with an intriguing 5000-year-old cultural history and UNESCO-listed heritage, as it races ahead into the trendsetting modernity of its young, dynamic, and happening mega-cities while managing to keep its captivating and quirky traditions alive. For the adventurer in you, its vivid mountainscapes, coastal trails, miles of beaches, cedar wood forests and hidden forts and monasteries offer opportunities for an epic adventure as much as rest and relaxation.
Highlights of South Korea tour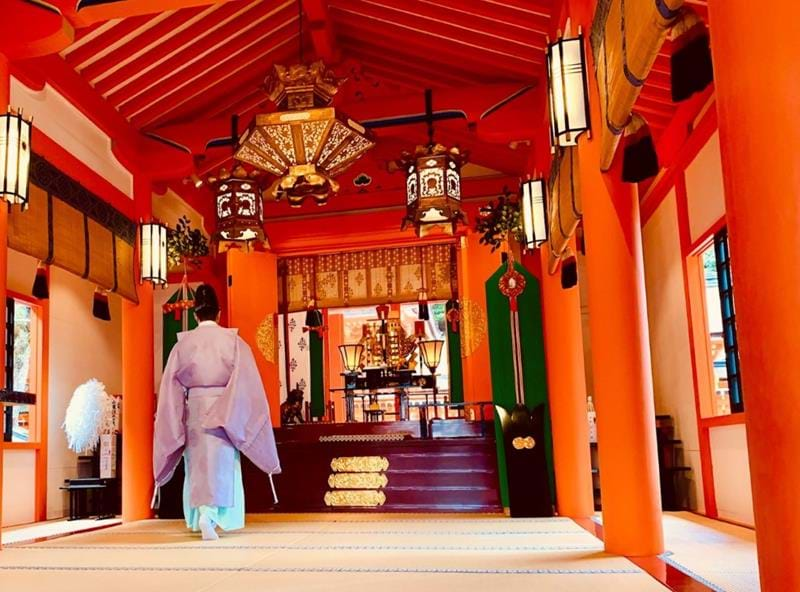 Japan
Experience the true culture of Japan
Japan occupies a special place on most travel lists and while most appreciate its unique cultural heritage, very few understand that no matter how often you visit or how long you stay, there is always another layer of intrigue to peel back in its millennia-old rituals and traditions. Despite being a vibrant modern society and world-class economy, everyday life, social etiquette, arts, music, dance, drama, cuisine and even religion, appears to be governed by ancient customs.
Nowhere is this intrigue more apparent than in Japan's centres of pilgrimage like the Kumano Kodo and the Nakasendo Trail, set deep in cedar wood forests and strewn with stunning ancient temples and monasteries that were, once the domain of Samurai Warriors. Even today, local people will leave behind their urban lives to walk among these enchanting trails and pay annual homage to both Buddhist Zen and Shinto masters simultaneously and take communion in the healing hot waters of open-air sulphur springs.
To experience this unique way of Japanese life for yourself, check out our 'Sacred Trails of Japan' and 'In search of the Nakesendo Way' tours.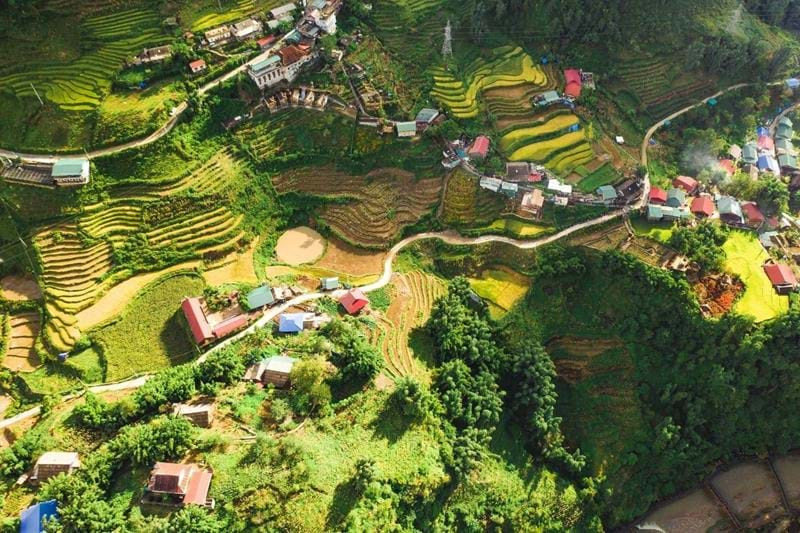 Vietnam
The perfect feel-good holiday destination
Steeped in ancient legends and set in spellbinding landscapes of meandering rivers, sloping hillsides, and stunning limestone Krasts; Vietnam comes complete with an illustrious history and the unique cultures of its diverse indigenous communities. It is no surprise Vietnam has firmly established itself as one of the most experiential countries to visit... A must on every traveller's bucket list.
With 53 ethnic minorities, 30 national parks, and 8 UNESCO Heritage sites, Vietnam fulfils the needs of even the most widely travelled and discerning traveller. Whether you choose to soak up thousands of years of its history, explore and assail its natural wonders, gently sail along its great rivers, or relax and unwind with the fine white sand of its beaches beneath your toes… Vietnam has you covered!
Our carefully designed tailor-made holidays are infused with immersive local experiences.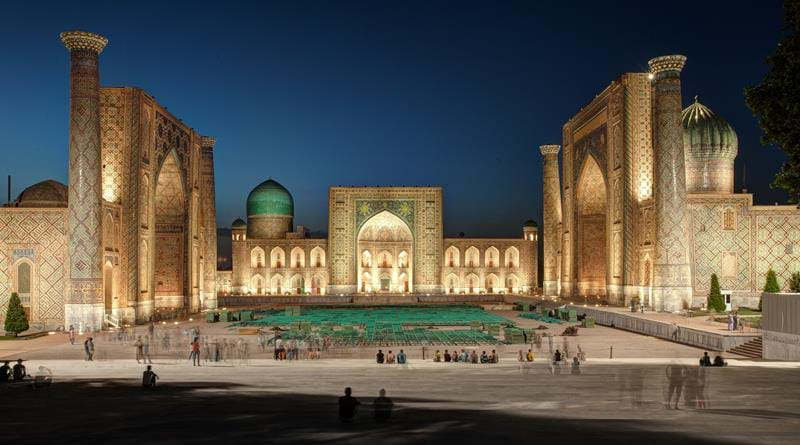 Uzbekistan
Home to the Great Cities of the Ancient Silk Road
It is hard to overstate the importance of the Silk Road in history. The thoughts, ideas, innovations, sciences, and religions that spread alongside the goods that were traded along its routes gave rise to multicultural centres of excellence, new technologies and advances that changed the worlds of astronomy, mathematics, medicine, and publishing forever which continue to influence our lives today.
Much of the region's history survives in the wonderfully well-preserved UNESCO World Heritage sites. Explore this evocative history the TransIndus way, on a small group tour in the company of knowledgeable and experienced guides.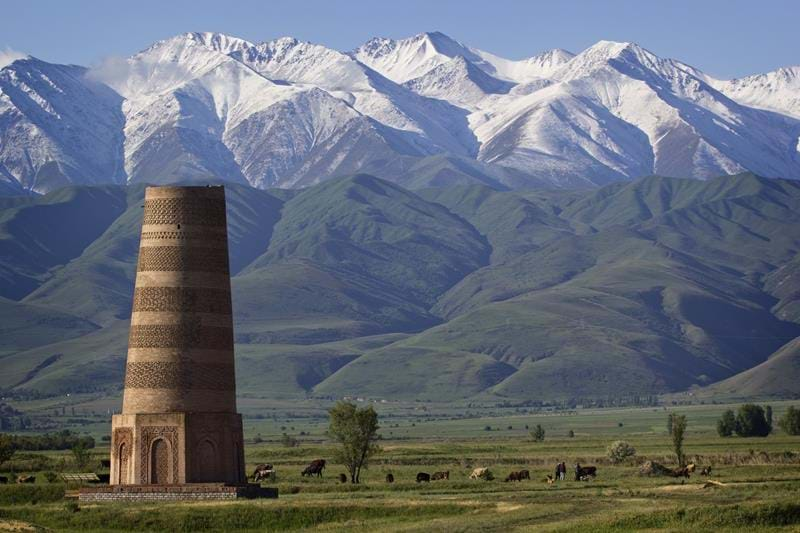 Kyrgyzstan
Nomadic culture and Festivals
Experience the sublime landscapes and fascinating nomadic culture of Kyrgyzstan this summer on this special TransIndus group tour, devised and led by Central Asia expert Joan Pollock. The route covers the most beautiful and rugged, mountainous stretch of the old Silk Road, a region of sun-lit snow peaks, vast blue-green glacial lakes and serene pastures dotted with yurt encampments. The trip coincides with the annual Shyrdak Festival of Felt Art, where you'll be able to watch the country's top artisans at work.
You also experience life in a genuine nomadic camp, and sample traditional Kyrgyz and Uyghur cuisine, while staying in comfortable, well-run hotels and yurt camps.
Kyrgyzstan 'The Art of the Nomads'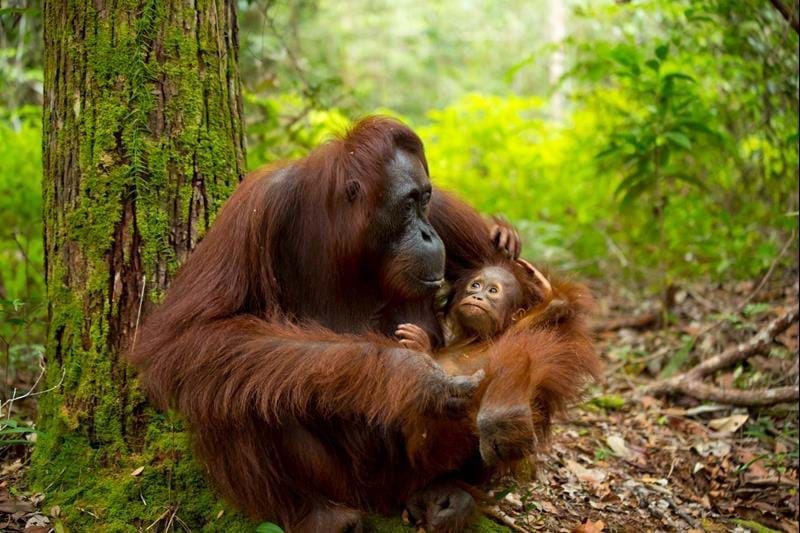 Borneo
Doing your bit to save the endangered Orangutan
Borneo boasts some of the richest biodiversity on the planet, and Malaysia's well-managed national park system provides an efficient infrastructure for viewing some of its abundant and varied wildlife. Covered in primary rainforest, with a hinterland of high mountains, the interior of the island remains astonishingly rich in flora and fauna. Here you will have the opportunity to trek through a primaeval jungle and the floodplain of the Lower Kinabatangan in search of the world's rarest and critically endangered primate, the Orangutan.
Visits here are carefully managed to ensure the sanctity of the natural habitat and funds aids the effort to rescue, rehabilitate and re-introduce Orangutan to the wild. Spend a night in an Iban longhouse, help release baby turtles and scale the sacred Mount Kinabalu.

Indonesia
A non-stop parade of arrestingly exotic experiences
An archipelago of over 17,000 islands, scattered like an emerald necklace across 500 sq km of the South Pacific, Indonesia offers a non-stop parade of arrestingly exotic experiences. The trick is knowing where to find them! Any holiday here is a bewildering choice of captivating traditional experiences, culturally fulfilling historic sites, natural beauty, wildlife and active adventure. Add to this a wealth of affordable quality hotels and seriously luxurious retreats, and a calm, placid 28-degree temperature throughout the year, and it's not surprising that Indonesia is the quintessential holiday destination.
The secret of finding your perfect vacation in the islands is to decide on your ideal experiences, price point and duration - leaving the rest to us. We will navigate your choices to find the optimal mix to bring your holiday to life. You can make a head start by exploring some of our existing tours here.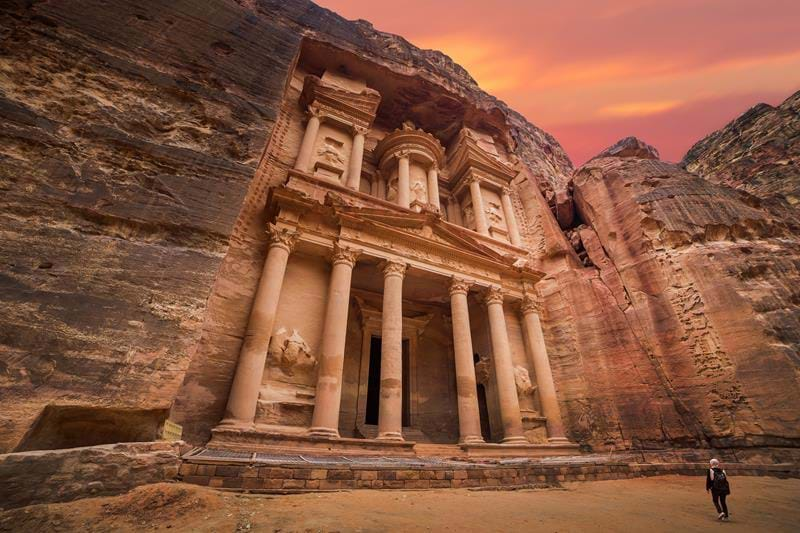 Jordan
Not all of Asia is as far as you might imagine! 
Jordan on the southwest fringes of Asia is just a short flight away, visa-free, perpetually sunny and offers great opportunities for short breaks and long weekends away.
Explore Petra, the Lost City of the Nabataeans, the capital of Amman, and enjoy an invigorating dip in the soothing waters of the Dead Sea on a relaxing long-weekend break.  
But choose to stay on, and we will help you discover much more of Jordan, including Amman, one of the oldest and continuously inhabited cities of the world; Jerash, the largest and best preserved of Roman cities outside Italy; the ancient mosaics of Madaba; the secluded forest reserve at Ajloun; Biblical Mount Nebo and an endless list of other significant sites of Jordon. You might even consider crossing the land borders into Israel to visit the holy landmarks of Bethlehem and Jerusalem.
To find out more about these and other Transindus destinations, tours and experiences
Contact our specialist team here: